Skip to product information
Goonzquad Bullet Antenna
Simple Installation.
Anti-Theft Design

Each Antenna

comes with a variety of adapter studs and spacers to allow for fitment on MOST vehicles with Screw in style antennas.




None of our Antennas are compatible with powered antennas that raise and lower. These are only meant to replace fixed antennas on modern vehicles.

Compatible with: Colorado (2003-2020), Equinox (2003-2017), Avalanche (2002-2013), Traverse (2008-2017), Corvette (1997-2004),Suburban Tahoe (1992-2006), Malibu (1997-2003). Compatible with: GMC Canyon (2006-2018), GMC Yukon (2000-2017), GMC Envoy (2002-2009). Not Compatible with Silverado.

Compatible with: Ford F150 F-Series (1990-2021), Ford Ranger (1990-2021), Ford Explorer (1990-2010). Compatible with: Dodge RAM Trucks (2009 - 2021), Dodge Dakota, Dodge Durango. Not compatible with 2001 Dodge Ram.

Compatible with: Jeep Grand Cherokee (1993-2013), Jeep Cherokee (2013-2020). Compatible with: Toyota Tundra (2000-2020), Toyota Tacoma (1995-2015), Toyota Sienna (1998-2014), Toyota 4runner (2010-2017), Toyota FJ Cruiser (2006-2014). Compatible with: Nissan - Titan (2004-2021).
All Entries are Calculated in Cart and Submitted after Checkout!
Recently Wishlisted
Add on optional description to this section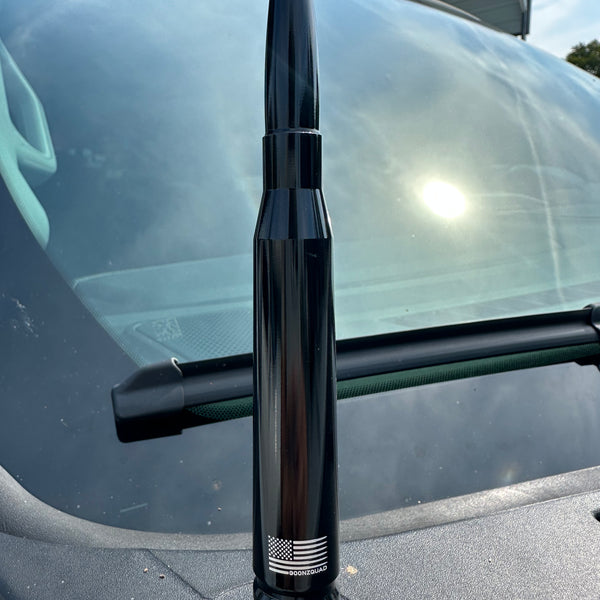 Goonzquad Bullet Antenna
$40.00